Change the way you work with reports
• Print a contact report in a table format or as a card.
• Save contact reports as PDF.
• Specify the fields you want to include into your report.
• For the table printout, drag and drop to order the columns the way you like.
• Printing options to control the look and feel of the report:
- specify paper size, orientation, margins, font size
- for tables, you can also add gridlines and shade alternating rows.
Print information in a table view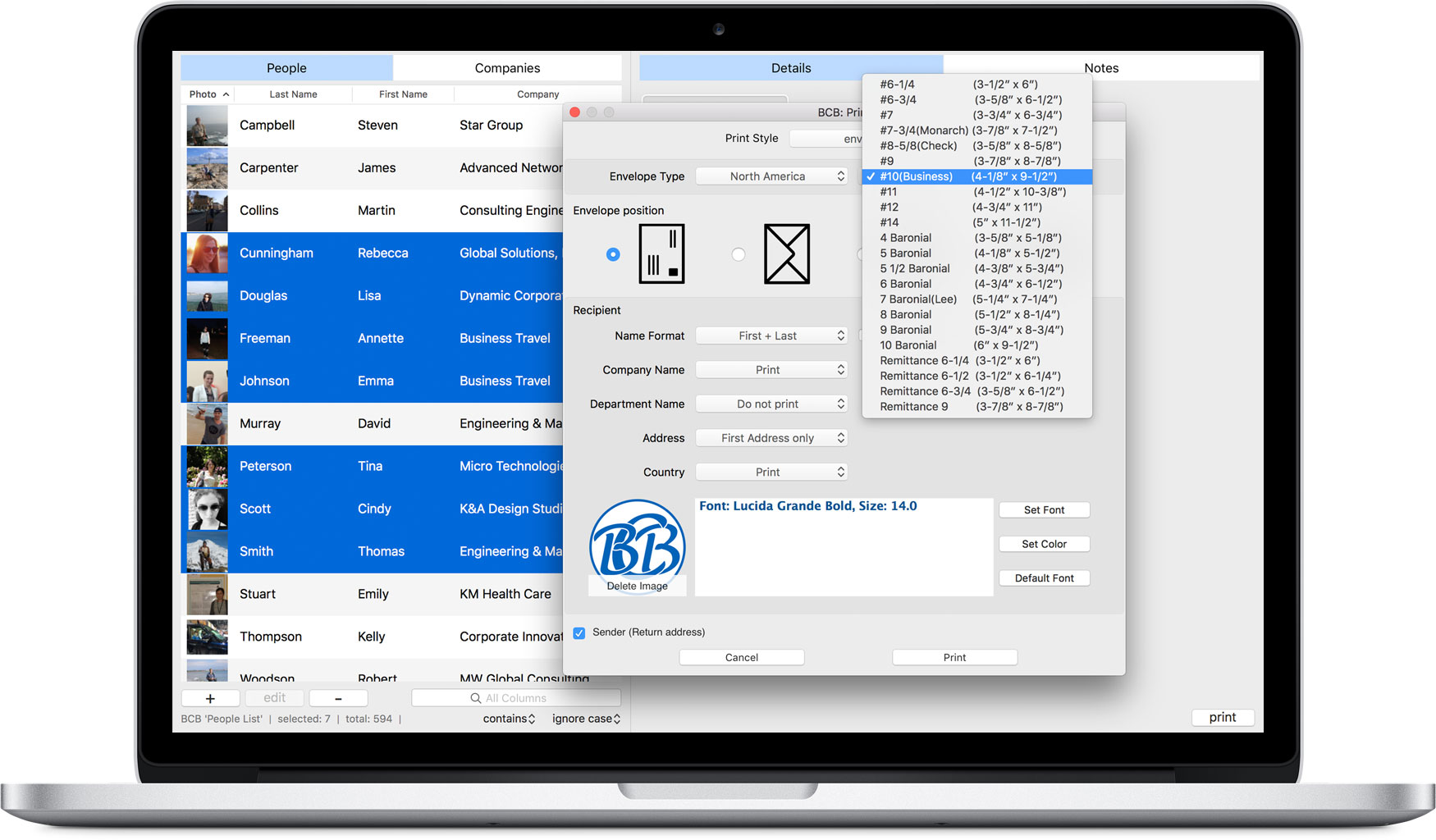 Print information as a card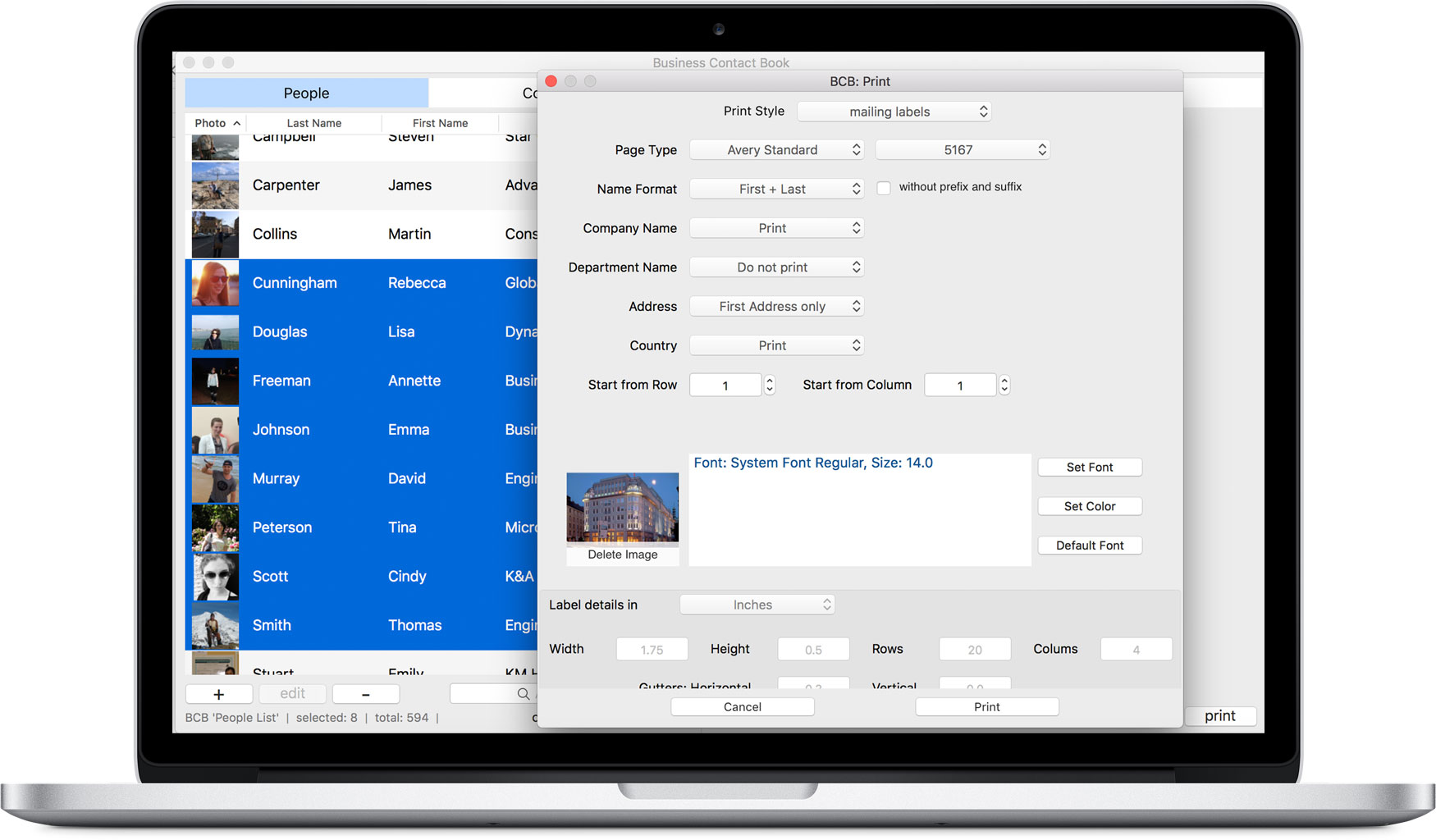 Flexible options to tailor a report to suit your specific needs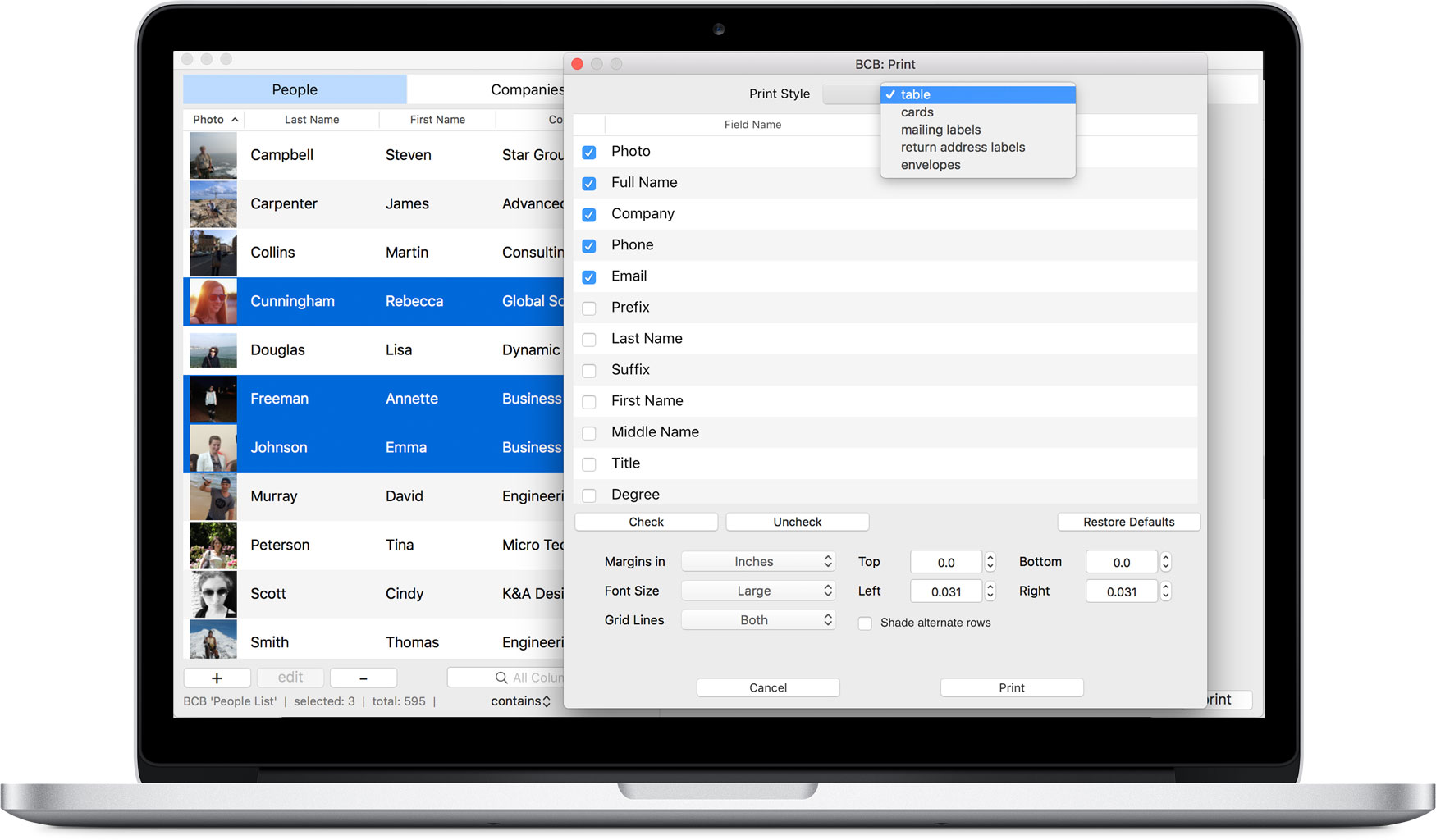 The Print Reports option is offered as a one-time In-App Purchase at $2.99 USD (one-time fee).
Prices may vary by location.
The Print Reports option is also available as part of the
Business Contact Book Pro In-App Purchase
.